Fairgrounds Nashville Improvement Project Update: The Week in Review: March 25-29
April 1, 2019
Construction Update
If you've been on the site in the last couple of weeks, you will have noticed big changes: Two weeks of consistently good weather means roofing is progressing quickly and skin is being added to Expo 3.
Sanitary sewer line installation from Nolensville Road continues.
The concrete slab for Expo Building 2 has been finished and the outdoor canopy pours for all expo buildings is underway.
Roofing for Expo 3 continued and is almost complete.
Building skin installations are in progress on Expo 3 in our signature "Fairgrounds blue" and gray color scheme. (See photo below.)
Steel erection on Expo 1 is proceeding rapidly.
Subcontractors continue hauling excess material off site nd bringing the Show Arena are to grade
The mechanical, electrical and plumbing continue the underslab utility installation beneath the sheds.
The advent of good weather means more trades are operating on site with an average of 30-50 workers per day.
News Clips
Images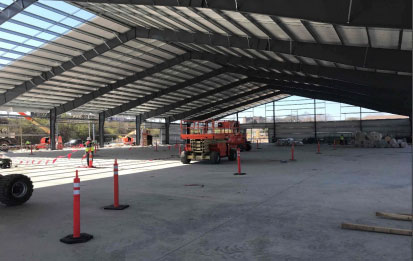 Roofing is almost complete on Expo Building 1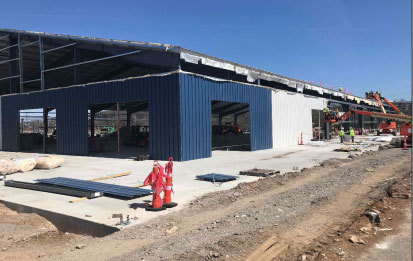 Siding in gray and "Fairgrounds blue" on Expo 3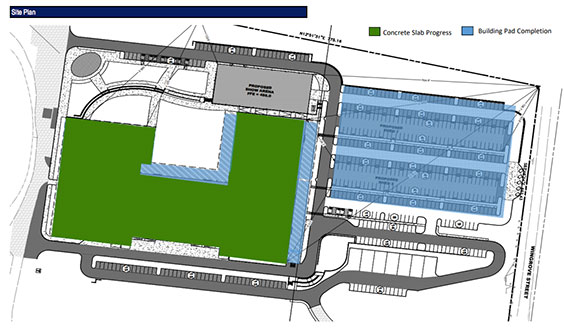 Schematic drawing shows completion of concrete pads in green