Fairgrounds Nashville Improvement Project Update: The Week in Review: April 29-May 3
May 6, 2019
Construction Update
The site grading contractor continued to haul off excess soil material and bring the hardscaped areas to grade.
Installation of the building envelope continues in Expos 1 and 2 and Shed 1.
The mezzanine for Expo 1 was poured, as was the Shed 2 building slab.
Framing of interior offices is ongoing in Expos 1 and 3.
Electrical contractors are installing rough ins in Expo building 2 bathrooms and beginning to pull wire in Expo 3.
Installation of sewer line in the RV parking lot was completed.
Plumbing rough in continues in Expos 1 and 3.
News Clips
Images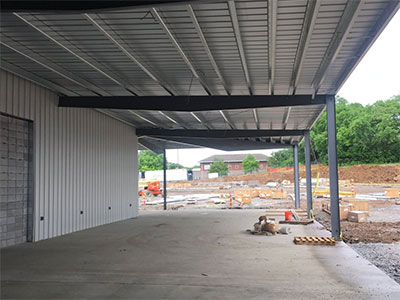 A shot of porches at the new expo center, which are 30 feet wide around all buildings. The porches add 35,000 square feet of covered event space to the Expo Center.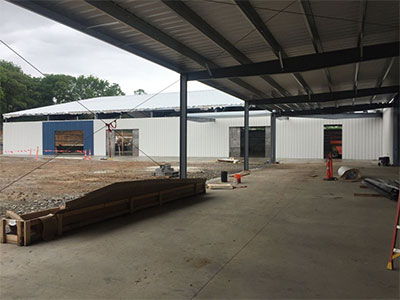 Another angle of expo porches. They will be used for covered flea market booth spaces, event pre-function space and additional exhibit area.