Fairgrounds Nashville Improvement Project Update: The Week in Review: July 22-26
July 29, 2019
Construction Update
Our concrete contractor is working on the pedestrian ramp at Expo 2 and prepping for concrete pavement at the Arena.
Door trims are being installed.
Installation of sectional roll-up doors was completed during the week as were the mullions for storefront glass.
The air turnover units (HVAC system that prevents having visible duct work) are continuing to be closed off the by the MEP team.
Outdoors, excavation on placement of the bio-retention ponds started.
The western retaining wall is now complete and received fence posts for a more finished looked.
As pictured below, pervious pavers are continuing to be laid at Shed 1.
News Articles
Images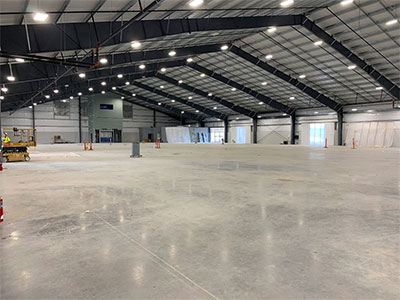 An obstacle-free shot of Expo 1, all 55,000 square feet of it and almost ready for shows.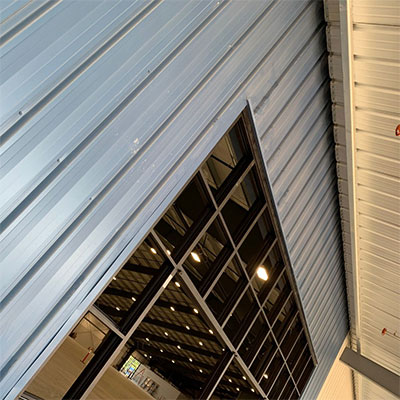 A detail shot of siding in 'Fairgrounds Blue' with storefront window to the right.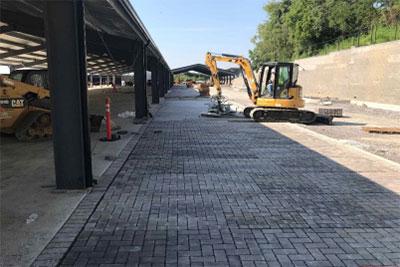 Pervious pavers outside Shed 1.