Fairgrounds Nashville Improvement Project Update: The Week in Review: June 24-28
July 1, 2019
Construction Update
Concrete pads were poured for the condenser and metering equipment.
The drywall contractor is wrapping up tasks, including hanging and finishing drywall, installing door jambs and ceiling grids.
Installation of the storm sewer in the courtyard is ongoing.
Grading on the east side of the project continues as does construction of the retaining wall to the south.
The electrical contractor pulled wiring in Expo 1 and continued the build-out of the electrical room.
Base asphalt was placed at the RV park.
News Articles
Images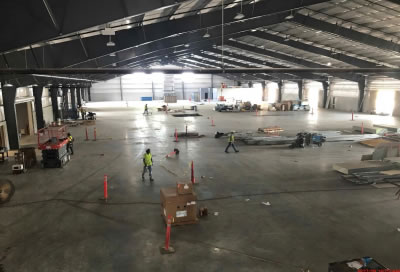 A view of the interior of Expo 1, nearing completion, from the mezzanine.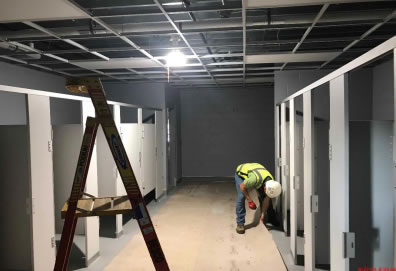 Toilets in an Expo 1 bathroom getting partitions installed.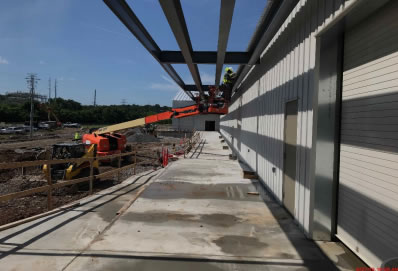 Canopy installation is ongoing at the loading dock.