Fairgrounds Nashville Improvement Project Update: The Week in Review: May 27-31
June 4, 2019
Construction Update
Steel erection in the Show Arena is finished and roof installation has begun.
Gutter installation is ongoing at all buildings.
Air turnover units are being installed in Expo 1.
Construction of concrete masonry unit walls continues in the Expo 2 bathrooms.
Drywall is being hung in Expos 1 and 3.
Footings for concrete are being excavated for the loading dock and excavation for base foundations at loading docks and ramps have started.
News Articles
Images


A panoramic view of the site shows the project beginning to look complete.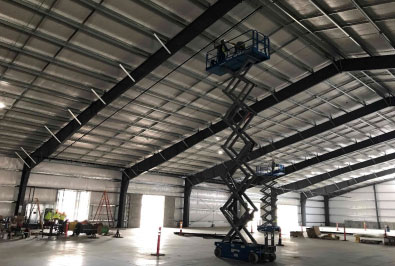 The interior of Expo 1 with fire suppression installation equipment.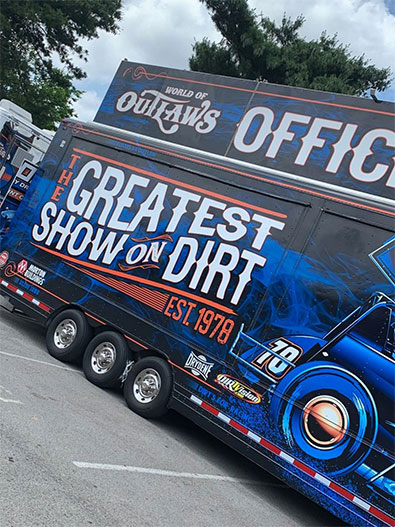 World of Outlaws begins loading in on Thursday.