Fairgrounds Nashville Improvement Project Update: The Week in Review: May 13-17
May 20, 2019
Construction Update
The site preparation contractor continues to haul excess soil offsite and to bring the hardscaped areas to grade.
Construction of retaining walls resumed.
At Expo 1, installation of the building and canopy envelope continues.
Roofing has begun on Shed 2.
Framing of offices is ongoing in Expos 1 and 3.
Expo 3 is also getting a fire suppression system.
Drywall is being framed in kitchen, restrooms, and Expo 1 interior.
Concrete for exterior sidewalks is being poured.
News Articles
Images


A panoramic view of the site shows construction of the exposition buildings.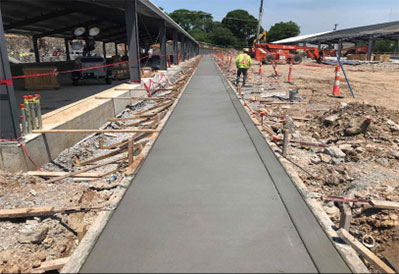 Sidewalk poured Thursday outside Shed 1.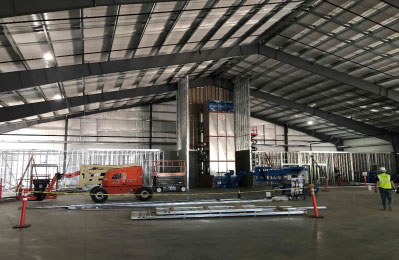 The interior of Expo 3 shows progress on heat and air unit installation.